new cat for friday cat blogging
17 Jun 2005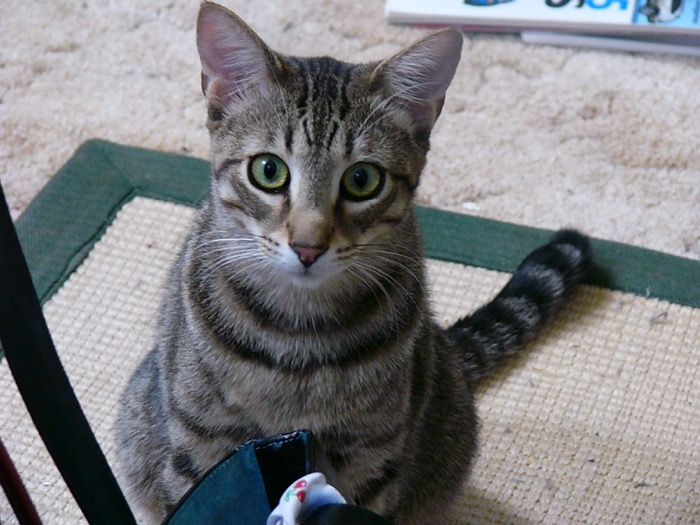 Say hello to the nice people, George.
We got George a week or so ago but I've been unable to take pictures because he's been hiding under the bed. The one time I had my camera he crawled up into my lap and slobbered cat spit all over the lens.
George is a year old. We were going to get a kitten but we kept seeing George at adoption fairs and he grew on us. He's a friendly tiger cat with spots on his belly and a kink in the end of his tail.
He alternates between being frightened of the slightest sound and being monstrously, problematicaly affectionate. This morning he was in gregarious mode so I had to shut him out of the office in order to get any work done. He didn't take well to that and right now he is hammering at the door. If he grows another inch or or so he'll be able to turn the knob and then I'll be in trouble.
(imported from flickr. More pictures in the George album)
Posted on 17 Jun 2005

•

in blog-archive

•