August Garden Overview
29 Aug 2016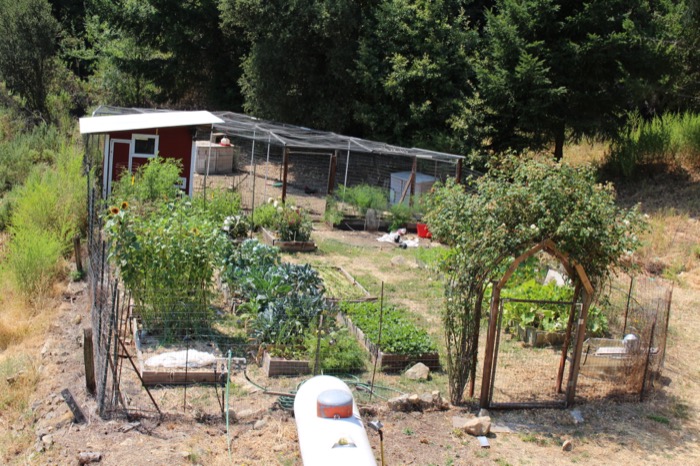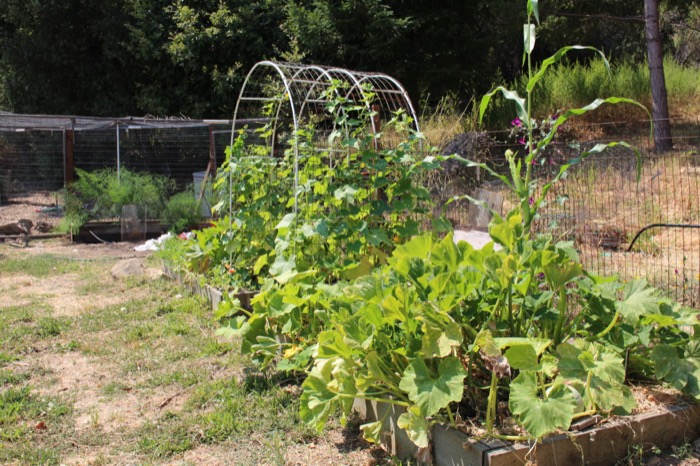 It's late summer and the weather has been super hot so the garden is starting to look a little peaked. Everything is producing now, and nearly all of what I'm doing in the garden is just trying to keep up with the harvest. Right now the limiting factor is how many containers of cooked vegetables I can stuff into the refrigerator.
Bearing like crazy: tomatoes, peppers, summer squash, cucumbers, green beans, broccoli, carrots, beets, kale, chard, herbs.
Bearing soon: Cantaloupes, watermelons, leeks, cabbage.
Still growing: Sweet potatoes, winter squash & pumpkins, brussels sprouts.
Next week we'll be on vacation, at home, mostly so we can catch up with stuff around the house. For me that means canning a lot of tomatoes, making pickles, and cooking and freezing peppers and kale. I do hope to have at least some time to sit around and do nothing at all.
Things I did last month:
Mowed.
Harvested the onions and set them out to cure.
Harvested carrots, beets, cucumbers, green beans, peppers, and tomatoes, and tomatoes, and tomatoes.
Planted dry-farm squash.
Planted buckwheat for a cover crop in two beds, and cut it down.
Sowed seeds for lettuce, broccoli, cabbage
Planted more green beans, and lost the seedlings to birds.
Cooking, eating, freezing, cooking
Things I need to do this month:
Plant potatoes, maybe (unlikely).
Plant lettuces, broccoli, cabbage.
Plant more carrots and beets
Plant the last green beans.
Sow more lettuce seeds.
Sow peas
Sow spinach (if I can find room).
Continue harvesting, cooking, eating, freezing, canning.
Posted on 29 Aug 2016

•

in blog

•