Adopt this Kitten!
05 Oct 2011
Update: Squeaker has been adopted! Thank you for all the interest!
Regular readers: forgive the slight blog misuse. I was going to do a plain old HTML page for this, but blogs just make things easier these days, and I am lazy.
We rescued two tiny abandoned kittens from a feral cat colony living outside Eric's mom's house in Livermore, CA. We're keeping one of them (much to the chagrin of our older cats), but we can't keep this one, the younger and more active kitten. If you are in the California Bay Area, please pass the word around! Adopt this kitten! He is adorable!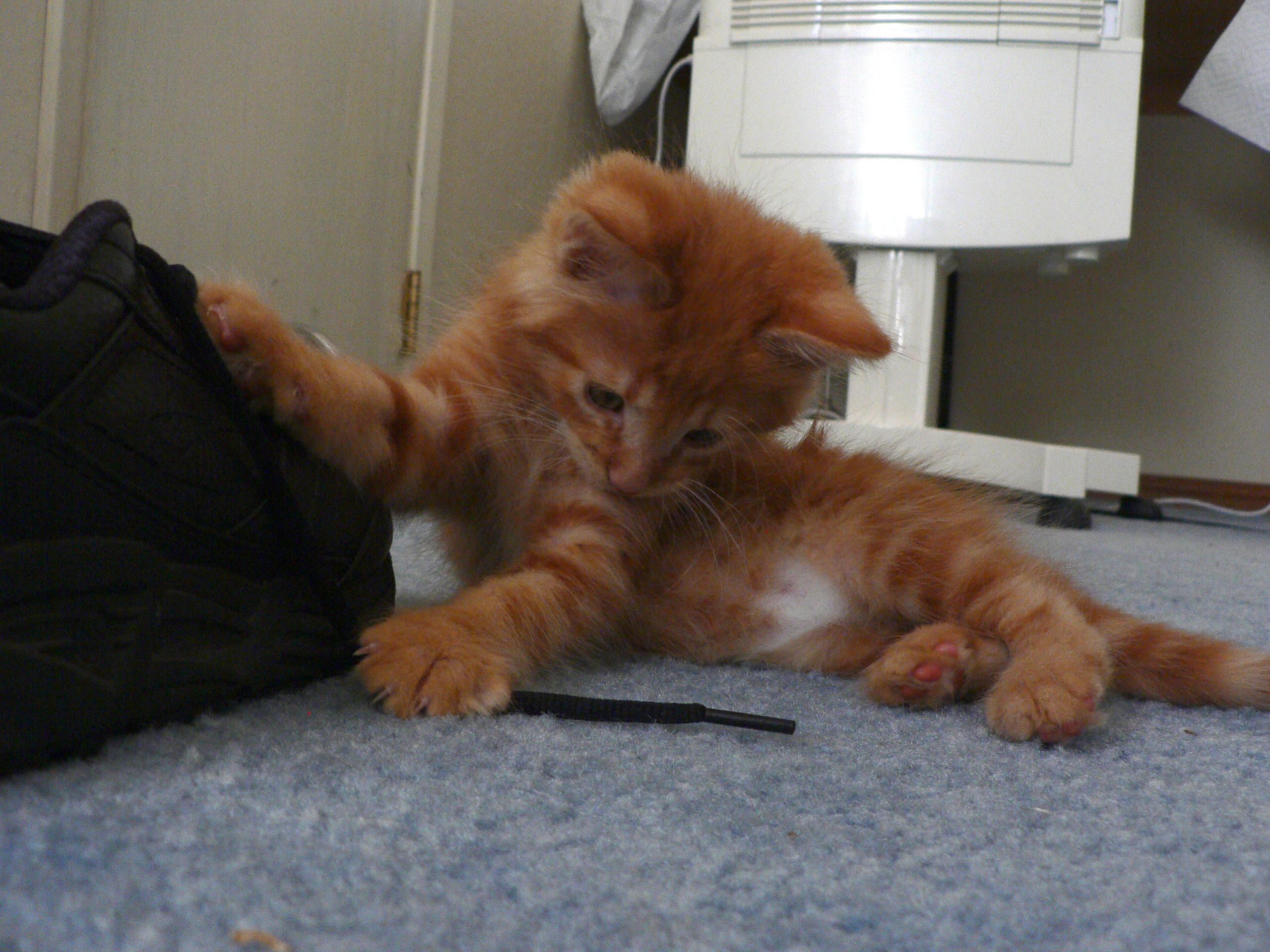 This is Squeaker, a male 10-week-old orange tabby kitten. His fur pattern is called "classic" tabby, a more unusual pattern where his stripes are wider and more circular than the standard tiger-stripe tabby pattern. He is also very fuzzy, which leads me to believe he will be more medium-haired than strictly short-haired. As he gets older he will be a beautiful and unique cat.
He is an extremely friendly and active kitten, gets along very well with his "brother" (another kitten from the same colony) and with the older cats in the household. He is also extremely talkative and not shy about letting you know when he'd like more (or less) attention. We named him Squeaker for a reason. He does have all the energy and exuberance of a kitten his age and will need ongoing attention and training to set limits. He is significantly calmer now than he was even a few weeks ago.
He is flea and parasite free, and litter box trained. He enthusiastically eats both wet and dry food for kittens. He has tested both FIV and FELV negative, and has had his first set of FVRCP (distemper) vaccinations. He has not yet been fixed (kittens are usually fixed at 16-20 weeks).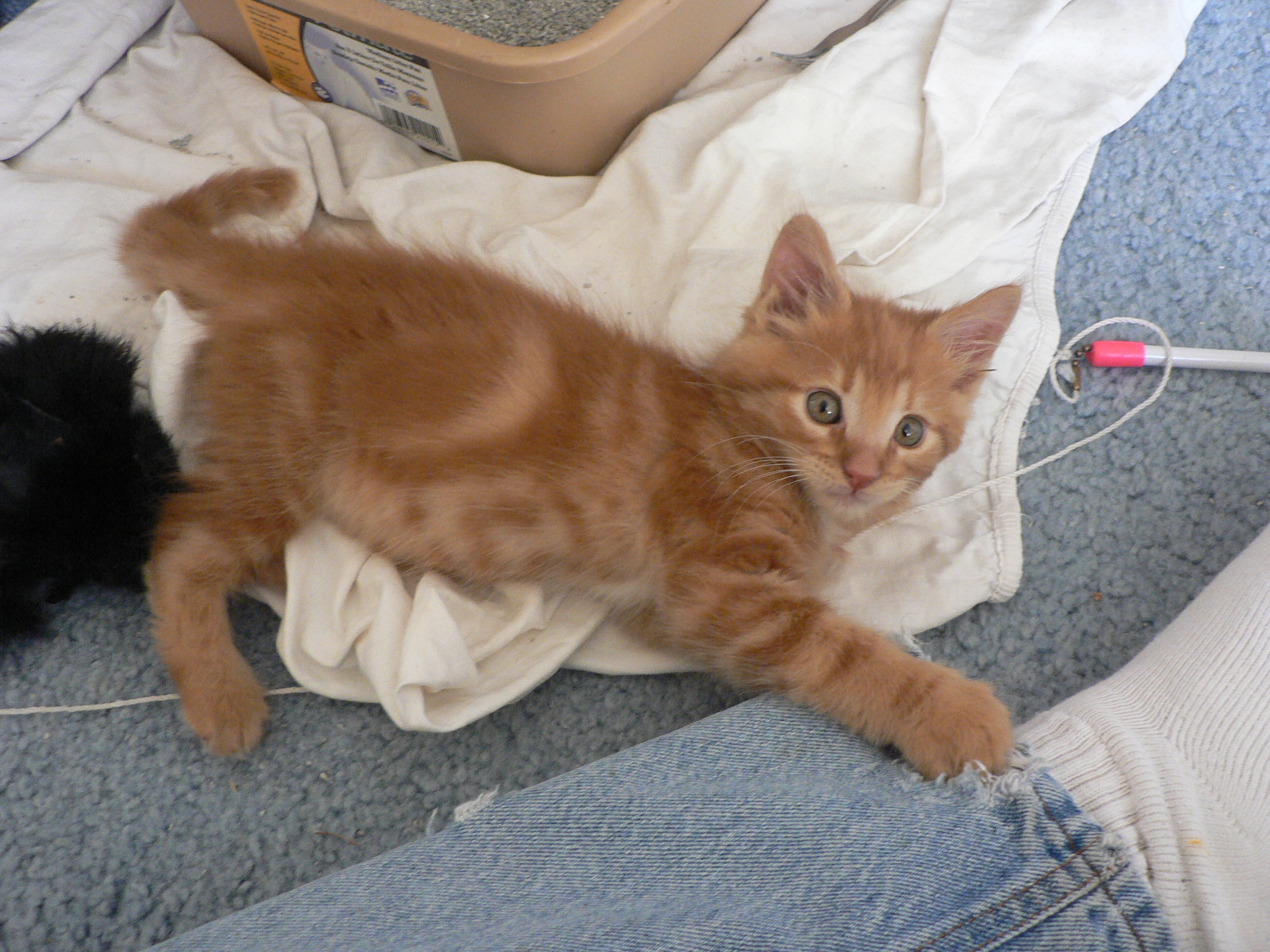 Posted on 05 Oct 2011

•

in blog

•